Hackers took down a corporate travel company, and they made some huge demands.
The weapon of choice: Ragnar Locker Ransomware
One compromised, the hackers demanded CWT travel management pay as much as $10 million to restore files and delete the stolen copies.
The hackers claim they knocked 30,000 computers offline and stole 2 terabytes of sensitive data.
CWT disputes the loss of any Personally Identifiable Information, but they paid a hefty ransom to keep the cybercriminals silent.
After negotiations (see image below), they agreed to a payment of 414 Bitcoin, or $4.5 million.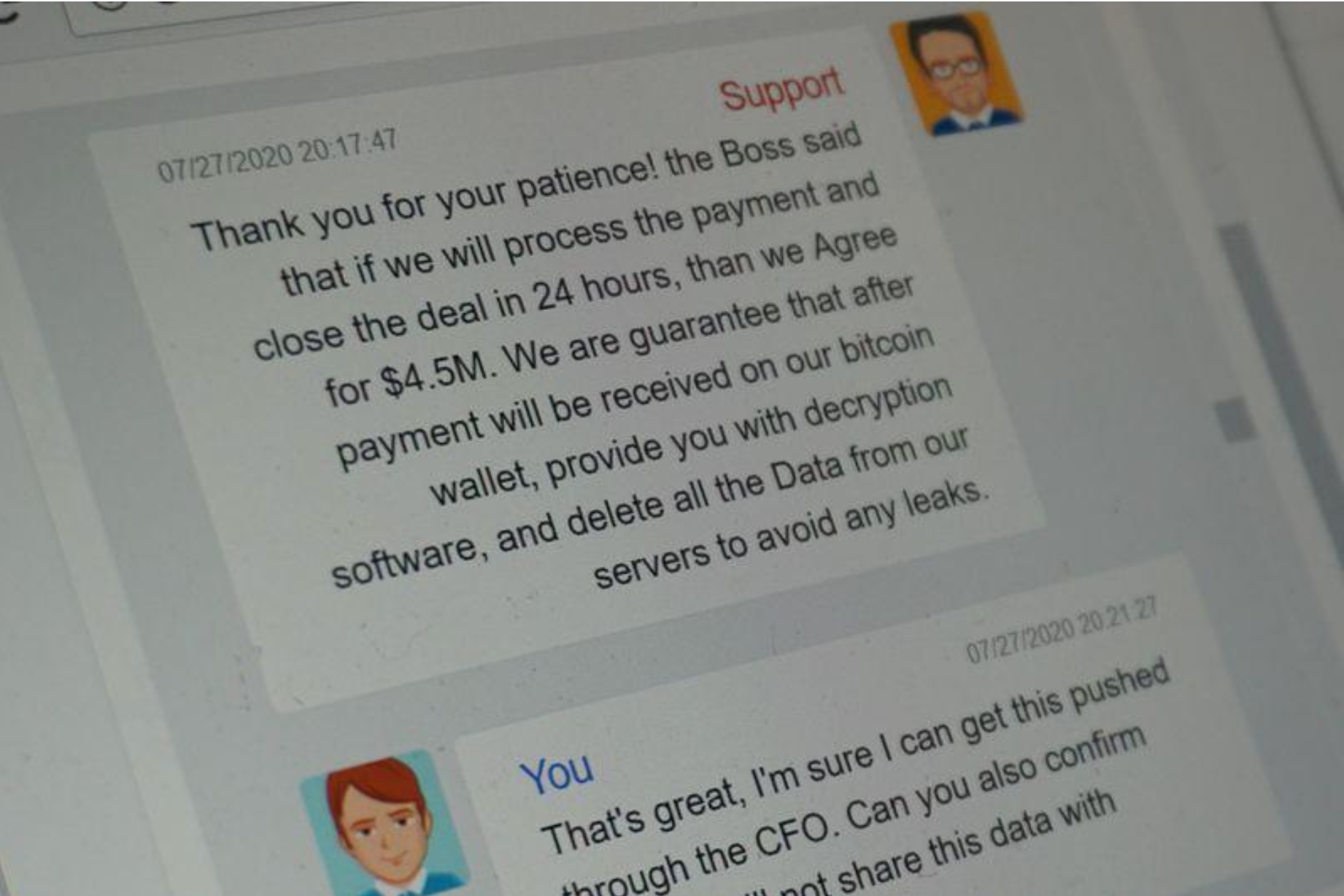 Note the title "Support" in the above screenshot. These cybercriminals treat this as a business. With live support, they better ensure quick negotiations with their victims.
Some hacker organizations have even developed cybercrime cartels to pool resources and expertise. These are the next iterations of a wildly profitable part of the Internet.
The good news is that these hackers can be stopped.
Are you ready to take action?
We make it easy to protect your team from attacks just like this one. Find out how to protect your team with